The Genio team comprises an experienced group of 15 specialists and innovators from a range of public, private and social sector backgrounds with a partner network across the sectors in which we work.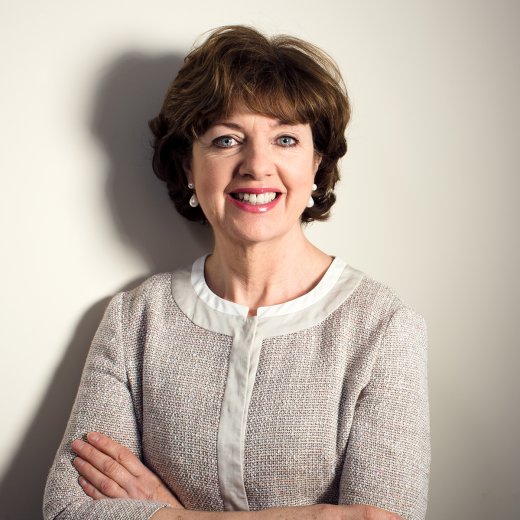 Madeleine Clarke
Executive Director
[email protected]
Madeleine Clarke is Executive Director and Founder of Genio which transforms social services by working with government and philanthropy to support people in leading self-determined lives in a context where many countries are confronting shortfalls to provide current levels of services to future populations. Awareness is increasing that standardised social services that are not tailored to meet individual needs are expensive and unsustainable. Genio has developed a model to bring about reform using private funding as a catalyst to reconfigure public spending to demonstrate and scale service improvements. Genio is currently exploring the application of this model within an international context. Prior to establishing Genio, Madeleine worked in the social sector for thirty years as a professional psychologist, senior manager and independent consultant working with statutory, philanthropic and non-governmental agencies. Madeleine Clarke is the current Chair of the European Venture Philanthropy Association, a membership association consisting of over 200 organisations interested in, or practising, venture philanthropy and social investment across 29 countries in Europe. Madeleine holds an M.A. psychology, University College Dublin and M.Sc. [Econ.] University of Wales.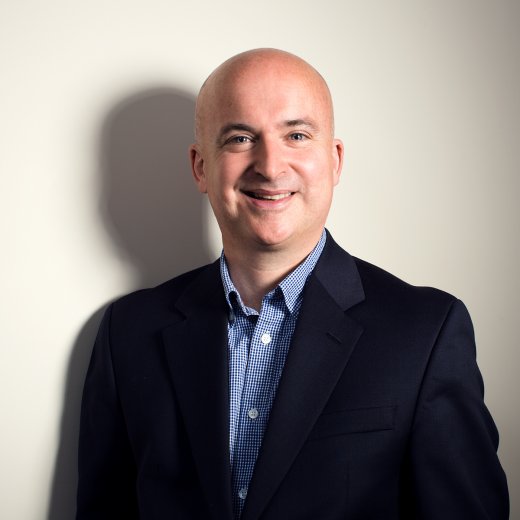 Dr John Healy
Deputy Executive Director
[email protected]
John oversees Genio's programmes in disability, mental health, dementia, homelessness and capacity building. He leads Genio's work in the Service Reform Fund, a fund of €45m which implements social service improvements at a national level, in partnership with service users, families, the Health Service Executive and service providers. He is an adjunct assistant professor at the School of Business at Trinity College Dublin, where he lectures and researches in social investment and innovation in complex systems. John is the former international Director of Strategic Learning and Evaluation of the Atlantic Philanthropies, an international grant-making foundation where he worked from 1998 to 2012. He led the foundation's evaluation, organisational and strategy development work across a range of systems reform initiatives in the United States, the Republic of Ireland, Northern Ireland, South Africa and Vietnam. John has received a PhD from Trinity College Dublin, an Executive MSc in Management from the HEC Paris and Oxford University, a MA in Economics from University College Cork and a BA in Economics and Politics from Trinity College.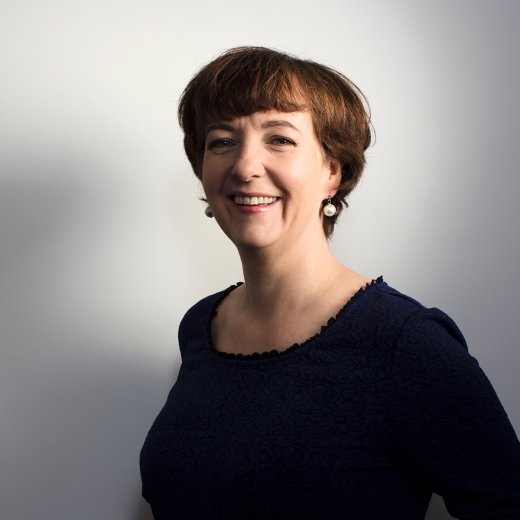 Antoinette Mangan
Chief Finance Officer (P/T)
[email protected]
Antoinette joined Genio in September 2016 as the Chief Finance Officer and is responsible for the financial management of Genio. Antoinette is an experienced finance professional with over ten years' experience in the Community and Voluntary sector, having previously worked in banking and the fast-moving consumer goods sectors. Her recent experience was focussed on reporting and compliance and assisting organisations to report under the SORP for Charities. Antoinette has a BA in Accounting and Finance from Dublin City University and is Fellow of the Association of Chartered Certified Accountants and more recently completed the Leadership for Change Programme in All Hallows College.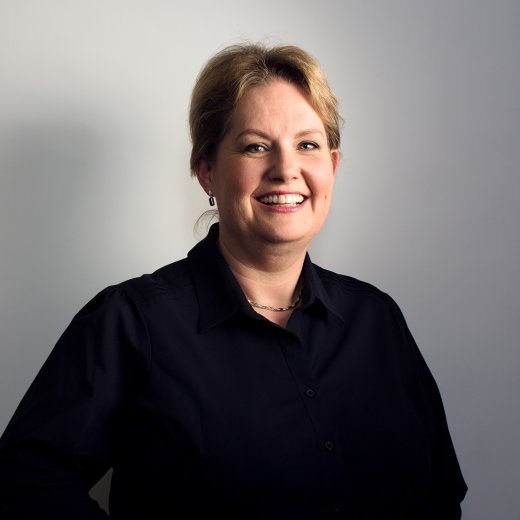 Elaine Howard
Programme Manager - Dementia
[email protected]
Elaine joined Genio in September 2013 as Programme Manager in Dementia. Elaine's main responsibilities include monitoring and supporting dementia projects. She is also responsible for developing a Learning Network in dementia which provides opportunity to extract and share learning among these project sites. Having completed a Masters of Science in Dementia from Trinity College Dublin, Elaine worked in Harvey Healthcare Group as Group Care Development Manager with responsibility for enhancing a person centred approach to care. Her role included creating and implementing new approaches to meaningful interaction and supporting the person as an individual, creating a dementia friendly environment within the nursing home group and developing and delivering staff training modules in dementia in the areas of communication, behaviours that challenge and purposeful activities. Elaine previously worked in the corporate sector for 20 years in an operational management capacity.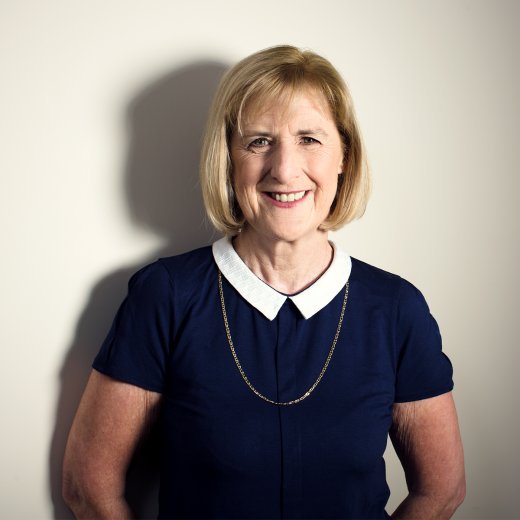 Mary McGuire
Programme Manager - Dementia (P/T)
[email protected]
Mary joined Genio in 2013. Her role is to monitor and support projects funded through the Genio Trust. Mary is an Occupational Therapist (OT) with a Masters in Public Management. Mary worked in a variety of specialisms as an OT in Ireland and the UK until she took up the position of Manager of Older Persons Services in the HSE in 2010. She was instrumental in the development of the HCP initiative to support older persons to remain in their own home. Mary subsequently held posts as Community Services General Manager and Local Health Manager where she held a lead responsibility for older persons services. Mary left the HSE at the end of 2010 and has since undertaken private OT, case management and consultancy work. Mary believes strongly in the benefit of service innovation in influencing positive change and moving to self-directed and individualised support systems.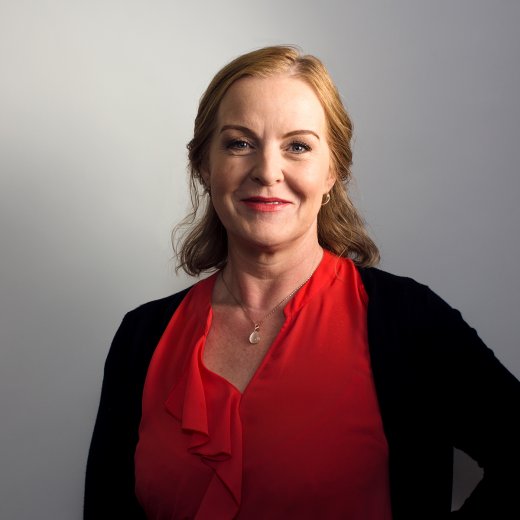 Sharon Lane
Programme Manager - Mental Health
[email protected]
Sharon joined Genio in April 2016 as Programme Manager for Mental Health. Her role is to support the development of strategic advocacy and capacity building with a particular focus on increasing opportunities for people with mental health difficulties to live self-determined lives as equals in society, and to monitor and support mental health projects funded by the Genio Trust. Sharon has over 20 years' experience in the not for profit and public services sectors in Ireland and Australia with a particular focus on community capacity building, social and health service delivery and change management. She holds formal qualifications in Community Development, Business Management (Health), Human Resource Management (Health) and is a passionate advocate for the effective implementation of evidence based programs in the health and human services fields.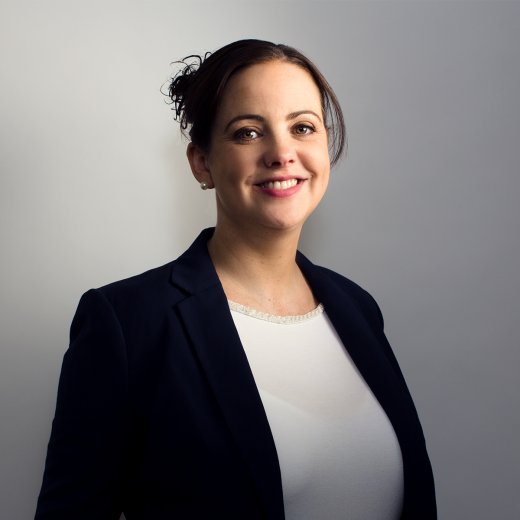 Tara Doheny
Programme Manager - Disability (P/T)
[email protected]
Tara joined Genio in 2010. Since 2010 she has supported 110 disability projects and several mental health initiatives funded by the Genio Trust, to achieve their aims and activities. Tara has been involved with the development of various training initiatives with leading international consultant Hope Leet Dittmeier, including Enabling Excellence, Endeavour for Excellence and most recently Supported Self Directed Living (SSDL). She previously worked for Brothers of Charity's Services Clare as Co-ordinator focusing on the transformation of services away from segregated group settings towards supporting individuals to access opportunities which enable them to live a 'real life in a real place'. Prior to working with the Brothers of Charity Services, she was District Manager with Enterprise Ulster where she worked with unemployed people helping them to retrain and up skill in their chosen occupational areas. After the 1998 Omagh bomb she successfully secured funding to provide women aged 25 plus living in the Co. Tyrone area with confidence building training, basic computer skills and first-aid training. She holds a BA (Hons) Retail Management and a Diploma in Management and Training.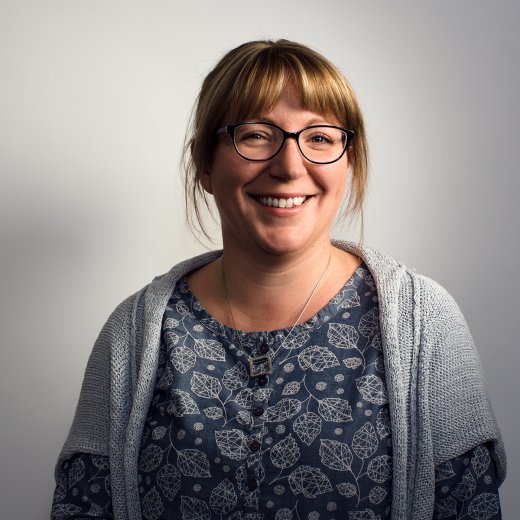 Charlotte Knight
Capacity Development & Outreach Manager (P/T)
[email protected]
Charlotte joined Genio in 2016 to manage the capacity development and outreach strategy. She specialises in practice development, mentoring, critique and reflective practice. Charlotte has previously worked in education, residential and day service settings for children and adults with disabilities. She worked for Cheshire Ireland for 9 years, most recently as Community Transition Manager where she gained experience of large scale de-congregation work and leading teams through complex transition processes. She has also worked as a Residential Service Manager and spent 3 years developing and coordinating a Citizen Advocacy initiative. She has travelled internationally to develop her skills and knowledge of Social Role Valorisation, including completing PASSING in the USA in 2013. She has extensive experience of the practical application of Social Role Valorisation derived approaches to supporting people to develop good lives in the community.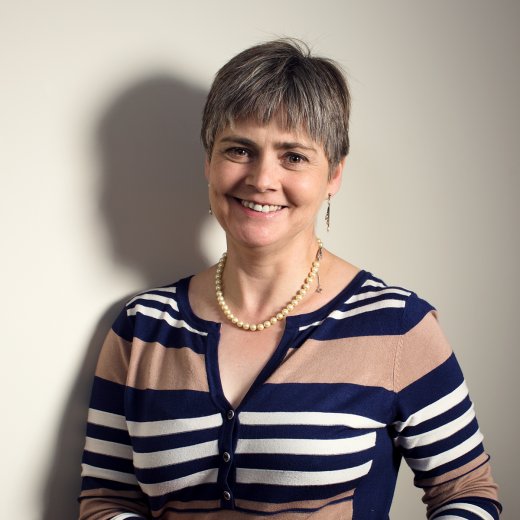 Dr Maria Pierce
Research Manager
[email protected]
Maria Pierce joined Genio in January 2016 as Research Manager. Her main responsibilities are to design, manage and undertake a mixed methods research study on the implementation and impact of Intensive Home Care Packages for people with dementia, and to support the wider work of Genio in research. Maria has almost 20 years' experience undertaking research. She has a particular interest in ageing, dementia and disability and a special interest in advancing an understanding of social supports from the perspective of people with dementia. Prior to joining Genio, Maria held various research and lecturing positions in the university sector, including postdoctoral researcher in the School of Nursing and Human Sciences, Dublin City University on the European In-MINDD (Innovative Midlife Intervention for Dementia Deterrence) study, and with the Living with Dementia programme based in the School of Social Work and Social Policy, Trinity College Dublin. Maria completed a social science degree at National University of Ireland, Dublin, and holds a PhD in social policy and ageing from Trinity College Dublin.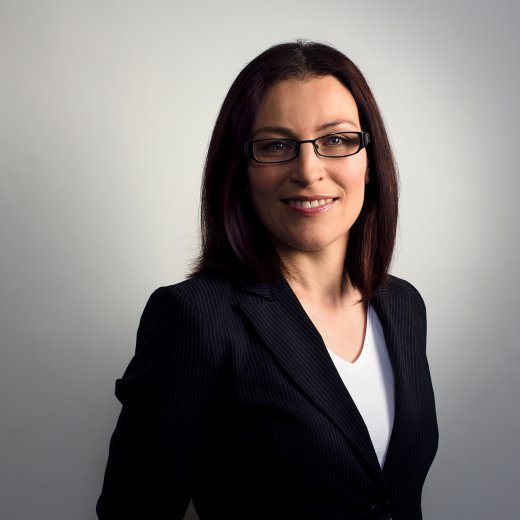 Dr Olivia Cosgrove
Information Manager (P/T)
[email protected]
Olivia joined Genio in April 2013 as a Research Officer. Her main responsibilities include working across all sectors of Genio programmes on the collection and analysis of data, the production and dissemination of research and evidence and the analysis of social impact and evaluation. Olivia has completed a Masters in Applied Social Research and holds a PhD in Sociology from the University of Limerick. She has a particular interest in innovative quantitative and qualitative methodologies relating to social impact measurement and evaluation. Her PhD thesis developed a model exploring the social perpetuation of stigma and discrimination in Ireland and focused on methodologies which could both capture and describe these processes. Prior to joining Genio, Olivia worked in various research positions in both the private and public sector and has lectured in Sociology at the University of Limerick. Olivia also serves as Genio's Data Protection and Compliance Officer.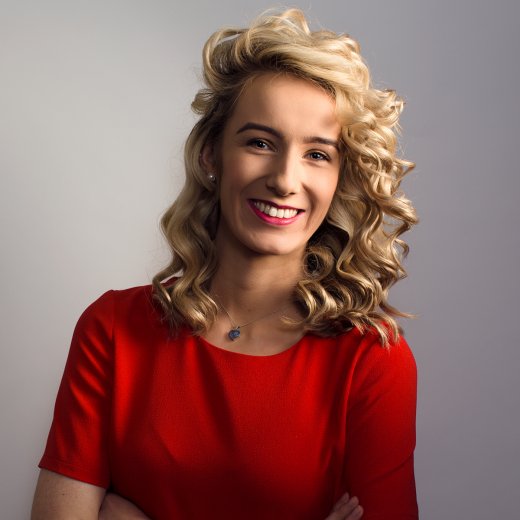 Karen Neylon
Research Assistant
[email protected]
Karen Neylon joined Genio in November 2016 as a Research Assistant. Her main responsibilities are to assist on a mixed methods research study on the implementation and impact of Intensive Home Care Packages for people with dementia and other areas of research within Genio. Prior to joining Genio Karen worked in the homeless sector and in youth work. She has also worked on research projects exploring emotional intelligence and human factors skills in trainee surgeons. Karen holds a BA in Psychology from UCD and a Masters in Applied Psychology from Ulster University. She is currently undertaking a Postgraduate Diploma in Statistics from Trinity College Dublin.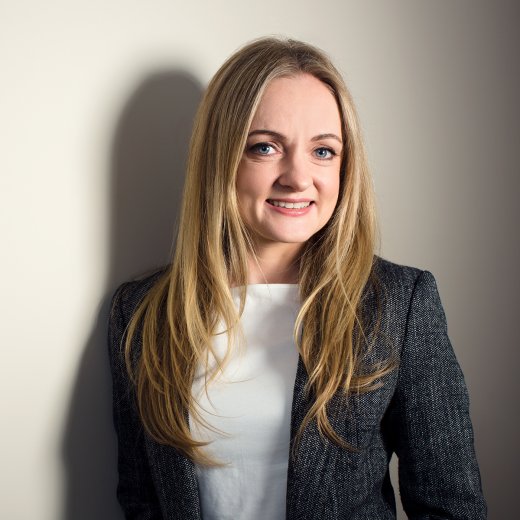 Fiona Murphy
Communications & Development Manager
[email protected]
Fiona joined Genio in 2009. Her role is to assist in developing and implementing a communications strategy to support the work of Genio. Prior to this she worked with Havas Worldwide Dublin & Ground4D where she designed and delivered integrated brand communications and experiential marketing campaigns for clients such as Heineken, RTÉ and Coty among others. She also worked as Website Editor and Content Manager with the student website campus.ie, co-ordinating its re-launch in 2009 and working closely with clients & site partners including Apple, O2 & Independent.ie. She spent two years in Japan where she taught English Communications. Fiona holds an MA Computer Music, BSc Multimedia, Prof. Dip. Marketing.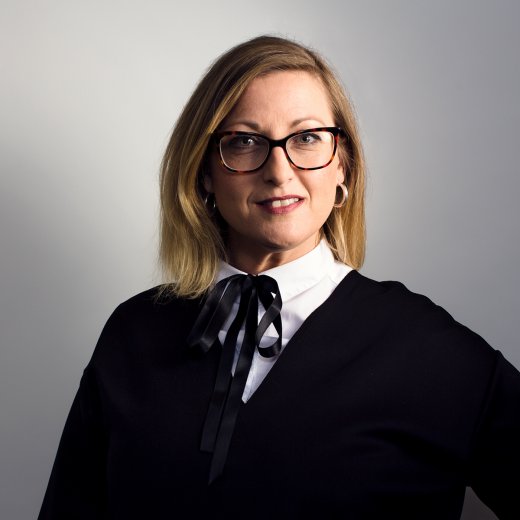 Louise Place
Office Manager
[email protected]
Louise Place joined Genio in November 2016 as Office Manager, she has over 20 years' experience in the community/voluntary and charity sector. Louise has a special interest in supporting, developing and implementing appropriate systems for high functioning organisations with a social justice agenda. She has successfully project managed IT & network systems and office relocations. Louise helped establish a local housing association that delivered 216 high quality affordable houses on Dublin's north-side.
Elaine Gallagher Docherty
Administrator
Elaine joined Genio in August 2017. Her role is to provide smooth and efficient administration across the team, from finance to training and events. She brings her experience in arts and cultural administration, hospitality and retail to this varied position. Elaine holds an MA in English Literature from the University of Glasgow.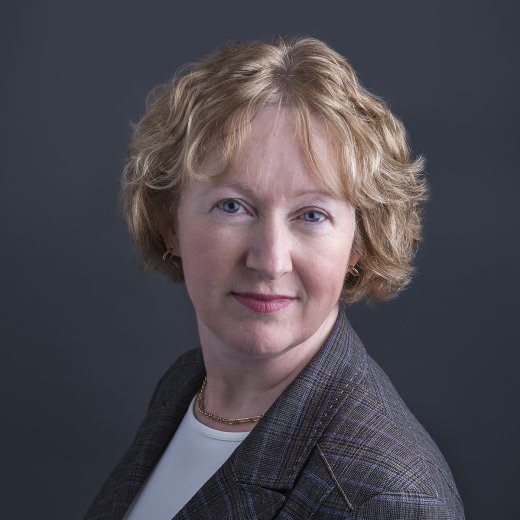 Dr Fiona Keogh
Principal Investigator, Intensive Home Care Packages Evaluation
[email protected]
Dr Fiona Keogh is Principal Investigator of Evaluation of Intensive Home Care Packages with Genio and Senior Research Fellow, Centre for Economic and Social Research in Dementia, National University of Ireland Galway. Fiona has over 20 years' experience in conducting health services research and evaluation in Ireland, in mental health, disability and dementia. Her special interest is supporting and implementing change in complex systems. She has also carried out significant work in health policy, contributing to the Value for Money and Policy Review of Disability Services in Ireland (2012) and writing much of the government's current mental health policy A Vision for Change (2006). Most recently she was a member of the working group which developed Ireland's National Dementia Strategy (2014).