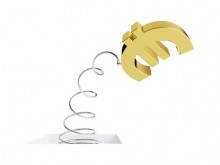 Title: Personal Budgeting Interventions to Improve Health and Social Care Outcomes for People with a Disability: A Systematic Review
Research team: Padraic Fleming, Mairead Furlong and Sinead McGilloway, NUI Maynooth; Fiona Keogh, Genio; and Marian Hernon, University College Dublin.
Results: Reports expected in July* of each year. 
Context
In recent years, the disability and mental health sectors have witnessed a significant shift towards community-based health and social care services that place the person at the centre of decision-making and service delivery. A growing body of policy now also describes how people with disabilities should be autonomous and self-determined members of society, and that one way to achieve this is by means of a personal budget. A personal budget places the person at the centre of the decision-making process, recognising their strengths, preferences and aspirations and empowering them to shape public services, social care and support by allowing each person to identify their needs, and to make choices about how and when they are supported. 
A PhD student has been funded by Genio through the Structured Population and Health-services Research Education (SPHeRE) Programme over four years to carry out a systematic review to evaluate the implementation of personalised budgets in four Genio-supported projects. The systematic review will be published in the Campbell Systematic Reviews; a peer-reviewed series of systematic reviews prepared under the editorial control of the Campbell Collaboration following structured guidelines and standards for summarising the international research evidence on the effects of interventions in crime and justice, education, international development, and social welfare. 
Aims of the systematic review:
The objectives of the systematic review are to:
examine the effectiveness of personal budgeting interventions for adults with a disability (physical, sensory, intellectual, developmental or mental disorder), in terms of any improvements in their health and social care outcomes when compared to a control group of people in receipt of funding from more traditional sources; and

appraise and synthesise the qualitative evidence relating to stakeholder perspectives and experiences of personal budgets, with a particular focus on implementation.

​
Some key questions include:
What model of personal budget, e.g. direct payment or brokerage, is most effective at improving health and social care outcomes?

How is intervention effect linked to length/intensity of intervention?

Is intervention effect linked to type of presenting disability e.g. physical, sensory, intellectual, developmental or mental disorder?

Is effect linked to implementation fidelity, e.g. does level of staff knowledge, training and support affect intervention effectiveness?

Does effect differ depending on the level of support available from non-paid advocates e.g. friends and family?

Does socio-demographic profile impact on intervention effectiveness, e.g. age, household income, urban/rural setting?

What are the experiences, barriers and facilitators associated with the implementation of personal budgeting initiatives for people with a disability or mental health disorder?

What is the economic impact of the intervention from both a service user and public service perspective?
The Title Registration for this systematic review, which is the first step in producing a Campbell Systematic Review, is now available.
*Date of final reports is estimated.