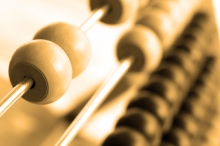 For all projects we support, we undertake ongoing in-house monitoring throughout the life of their funding. We collect both quantitative and qualitative information on the progress of the project overall (organisationally) and of the individual beneficiaries.
All projects receiving support from Genio are monitored by our personnel two to three times annually (and more in some cases). Over the course of these visits information is collected from project managers and beneficiaries using specially designed pro-formas. Progress against project goals is recorded as well as information around implementation, for example, challenges and barriers and how these were addressed. Financial monitoring of expenditure against agreed budgets is also carried out. This information is collected through an online system for both quantitative and qualitative data and is validated through on-site visits.
In order to describe and summarise the achievements of a diverse and large range of projects, we use a validated measurement tool which captures the unique journey of each individual project, while providing a means of summarising and presenting the outcomes of diverse projects. To capture innovative processes and learning proactively, we record the planning, progress, execution and learning from various innovations within projects. This data allows the practical elements of new practices to be captured and shared. Qualitative data on implementation is analysed and shared through case studies and topic/briefing papers on specific areas of interest which are then shared with the relevant stakeholders.
These internal systems support the routine monitoring and evaluation of Genio-supported projects, but also present the possibility of conducting more in-depth evaluations of projects which present specific areas of interest.