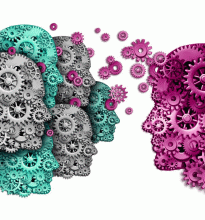 ​One of the two strands to the Genio Skills and Leadership Programme is facilitating collaborative learning and practice development. 
Project learning days
An important element of facilitating collaborative learning and practice development is the Genio project learning days each year during which representatives from new Genio-supported projects come together to share learning, engage in examining practice and make connections.
Learning communities
Although the evidence for what works best is growing stronger all the time, there remains much to be learned. In order to capture and share the results of experimentation and innovation ongoing in the areas we work in, we facilitate some learning communities through which emerging learning can be identified and applied. These include the following:
The SSDL Practitioners' Forum – a community of practice for graduates of the Endeavour for Excellence and Enabling Excellence training programmes.
Genio Dementia Learning Network – a network of individuals across Ireland interested in learning about dementia and sharing skills and knowledge with others. See Genio Dementia Learning Network for more information and to join the network.
Online resources
We are continually working to grow our online information resources and develop our methods of bringing people together in new ways.
Current developments:
Genio Website (www.genio.ie) – the source for information and updates about Genio online and access to the collection of multimedia we have produced (including videos, photos, podcasts, publications and blogs) which demonstrate what we are learning.
Genio Online Portal – a membership only section of the Genio website which is used for document sharing or online discussion groups (e.g. participants on a training course, delegates attending a learning event or groups of projects facing similar issues and challenges). Information on Genio developments will always be shared in public areas of the website which are open to everyone. See the page Genio Online Portal for more information.
Coming soon:
Webinars - We intend to roll-out webinars in the future primarily in the area of dementia through the Genio Dementia Learning Network.
Regional learning seminars
Throughout 2014 and 2015 we held a series of regional learning seminars. These events are for people in the region to hear about the outcomes and learning gleaned from projects supported by Genio. It is intended to rollout a series of other regional seminars in 2016 in locations to be decided.